How Formula One's Next Generation are Using eSports to Their Advantage
It's no secret that, over the last few years, Formula One has continued to decline with Mercedes and, more specifically, Lewis Hamilton continuing to dominate. Because of that, the sport was desperately in need of an injection of youth. Given that F1 is the highest tier of single-seater racing, there's an expectation that it should continually provide high-class levels of entertainment. So, let's take a look at how the sport's next generation are utilizing the potential of eSports.
A Platform to Showcase Their Talents
Over the last few years, increased numbers of teams have placed an emphasis on investing in younger drivers, allowing for the emergence of Alex Albon, Charles Leclerc, George Russell, Lando Norris, Max Verstappen, and many more. Crucially, because of their age, they've grown up in an era that has principally been centered around video game development. In turn, this is playing a pivotal role in seeing the above drivers venture into the eSports market.
Aside from providing entertainment to F1 fans, participation in eSports is providing the next generation of drivers with an off-track platform on which to showcase their skills. Although virtual simulations aren't totally accurate in portraying a driver's real abilities, they do allow for fans to see the talents of drivers who may spend their professional careers in less competitive cars, such as Russell. The 22-year-old Williams driver celebrated his first eSports victory after finishing ahead of Leclerc, who is currently among the favorites to win the 2020 Driver's World Championship with F1 betting at the Circuit de Catalunya-Barcelona.
Expanding the Sport's Supporter Base and Providing More Depth
According to a report by Newzoo, the global eSports market was predicted to grow to a value of $1.1 billion in 2020, with approximately $820 million of that total coming from media rights and sponsorships. Although there is no direct correlation with F1, it does indicate that the ever-growing audience base that competitive gaming attracts has the power to aid F1's resurgence. As a result, this has proved indirectly beneficial to the single-seater racing sport as it has provided an alternative method for the sport's up-and-coming talents to interact with new and existing fans.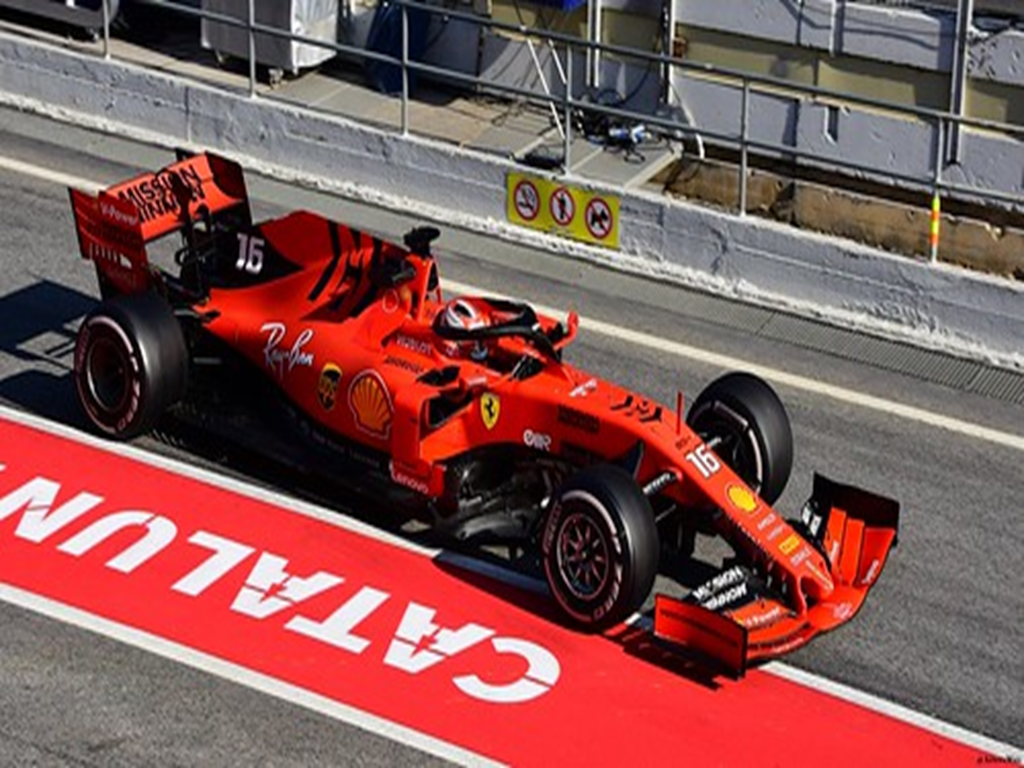 "FERRARI SF90 / Charles Leclerc / MCO / S" (CC BY-SA 2.0) by Renzopaso
Furthermore, following the rise of digitalization and the technical abilities of streaming platforms, such as Twitch, it has enabled the sport's spectators to gain a unique insight into the relationships between drivers. Given that many of F1's eSports participants spent much of their teenage lives racing against each other, several of them will have developed relationships that aren't broadcast by the mainstream media throughout a race weekend. For example, even when the season resumes, Leclerc and Norris are still hopeful of continuing their passion for gaming, with the two reportedly working on a schedule.
Scope to Continuing Benefiting F1
Ultimately, at the time of writing, F1 is undoubtedly benefiting from the emergence, confidence, and characterful nature of youth. Some of the paddock's most talented drivers are at the forefront of expanding the sport's pre-existing mainstream audience through exploring the potential of contemporary platforms. As a result, there is nothing to suggest that eSports and F1 can't continue benefitting each other in the coming years.