Cryptocurrency owners are more inclined to take risks; Counter-Strike: Global Offensive is their favorite esports discipline; and they tend to be more avid gamblers in general. These are some of the conclusions made by leading specialist esports bookmaker LOOT.BET, following extensive research.
Cryptocurrencies have maintained their popularity among the range of currencies supported by LOOT.BET. For three years in a row, Bitcoin (BTC) has been the 2nd most popular currency and Ethereum (ETH) the 4th. In total, cryptocurrencies make up approximately 15% of the bookmaker's turnover. BTC makes up around 80% of total crypto betting volume, and ETH the remaining 20%.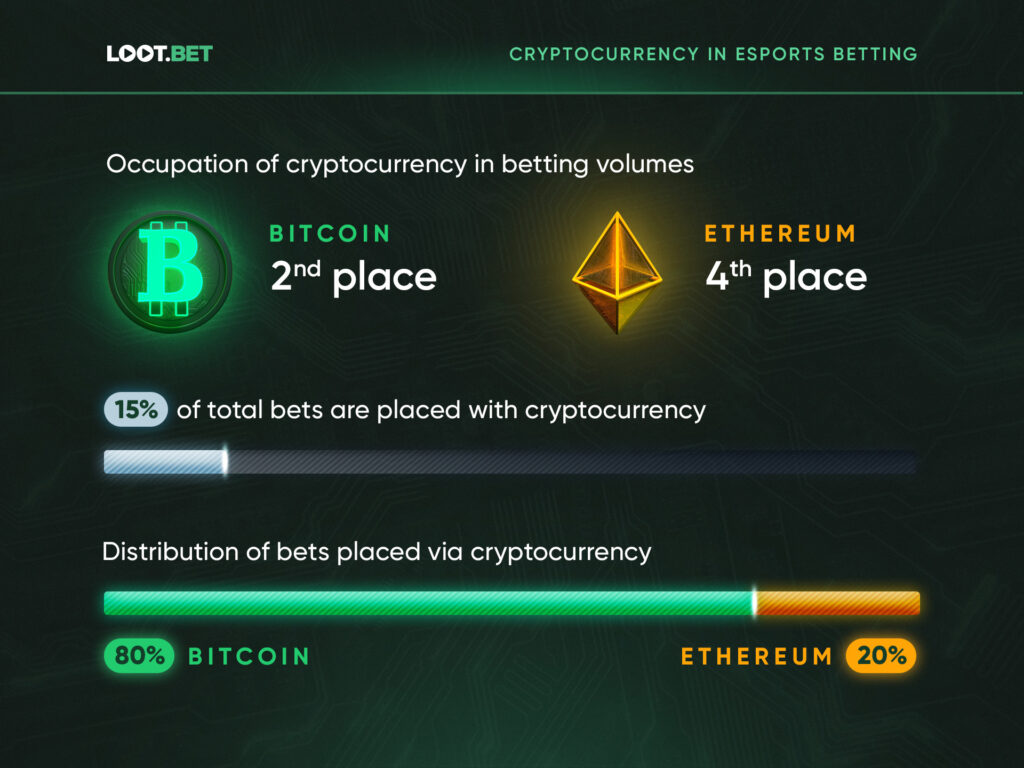 Paul Brel, Head of Communications at LOOT.BET's operating company, Livestream said:
"The widespread use of BTC and ETH in esports betting can be explained by the fact that both cryptocurrency owners and esports fans tend to be young, progressive, and tech-savvy. Appreciating this, we are continuously improving the betting and gambling experience for crypto users on our platform. For example, we recently upgraded the technical side of things, enabling us to offer literally instant BTC and ETH transactions, and also added Litecoin and Bitcoin Cash support"
The bookmaker's research also reveals that cryptocurrency owners are more likely to risk significantly larger sums than bettors using traditional fiat currency.
In terms of euro value, on average LOOT.BET's clients tend to wager 100% more when using Bitcoin, and 50% more when using Ethereum. Crypto users also tend to make larger deposits too, with the average value of a BTC deposit being 100% higher, and the average ETH deposit worth 50% more, than fiat deposits.
Given this, it is not surprising that the bookmaker has found its crypto clients are more likely to place bets worth thousands of euros, seeing BTC 0.5+ bets on a daily basis. 
Researchers also found that cryptocurrency owners are more likely to engage in riskier gambling activities:
– for example, playing esports-themed slots. Specifically, around 35% of bettors using BTC and ETH engage with such gambling – roughly twice the rate of non-crypto bettors. 
By far the most in-demand esports discipline among crypto bettors at LOOT.BET is Counter-Strike: Global Offensive, generating 55% of the BTC and ETH betting volume. Dota 2 follows with a healthy 35%, and then League of Legends with just 5%, while all the other games combined generate the remaining 5%.
Just like other bettors, cryptocurrency owners prefer to bet on the winner of a game or map. When it comes to side markets, the top-5 options for crypto bettors are Match Maps Handicap +1.5, Match Correct Score, Map Total 26.5 (CS:GO), Map Race to 10 Kills (Dota 2), and Map Total Odd/Even.
As for teams, it seems those that crypto bettors trust the most are:
fnatic (CS:GO),
OG (Dota 2),
Na'Vi (CS:GO),
Evil Geniuses (Dota 2),
Team Secret (Dota 2).
And, finally, the events that have proven most popular for crypto bettors so far in 2020 have been ESL One: Road to Rio Tiebreakers, OMEGA League, ESL Pro League, LOOT.BET/CS Season 7, and ESL One Los Angeles Online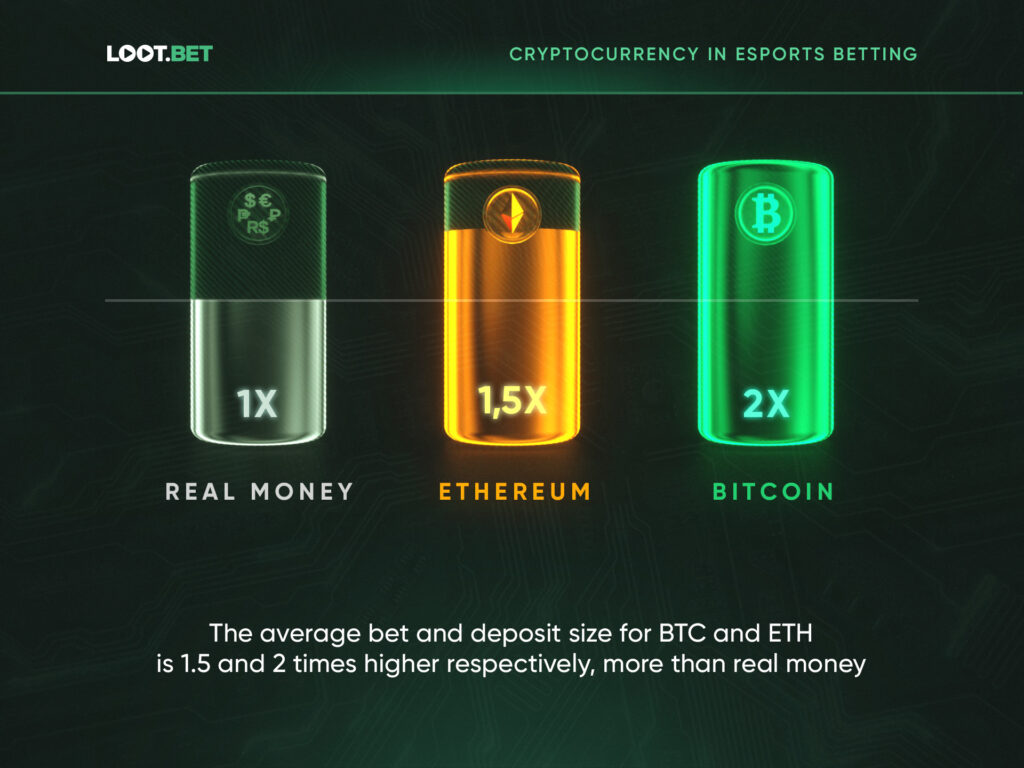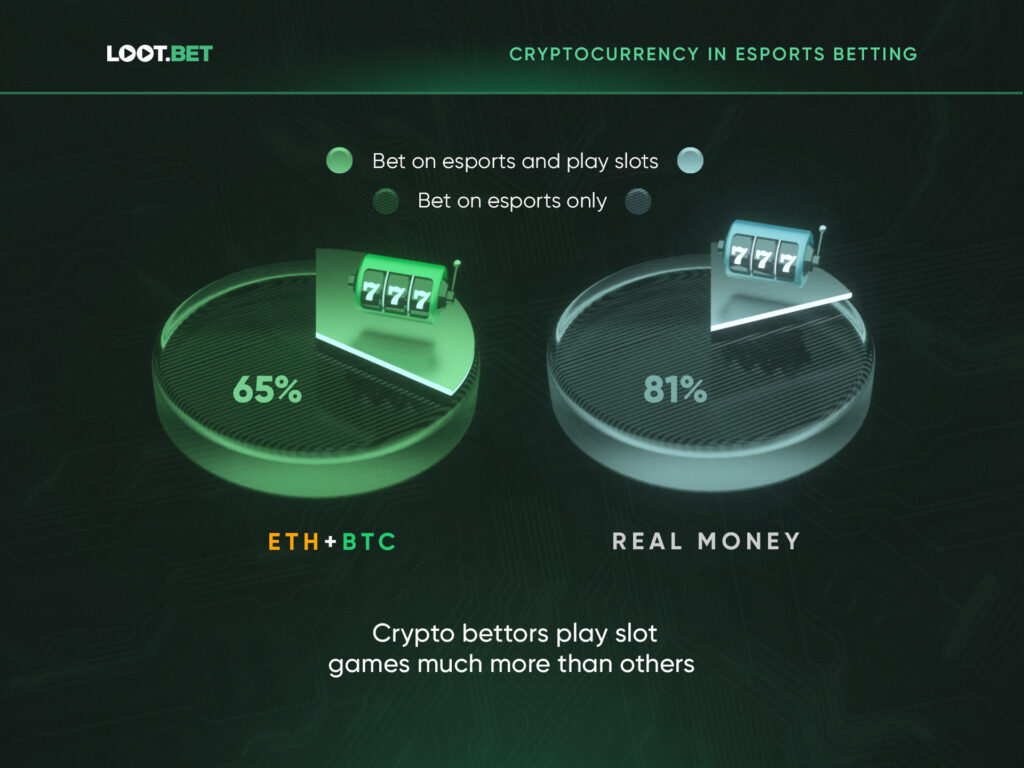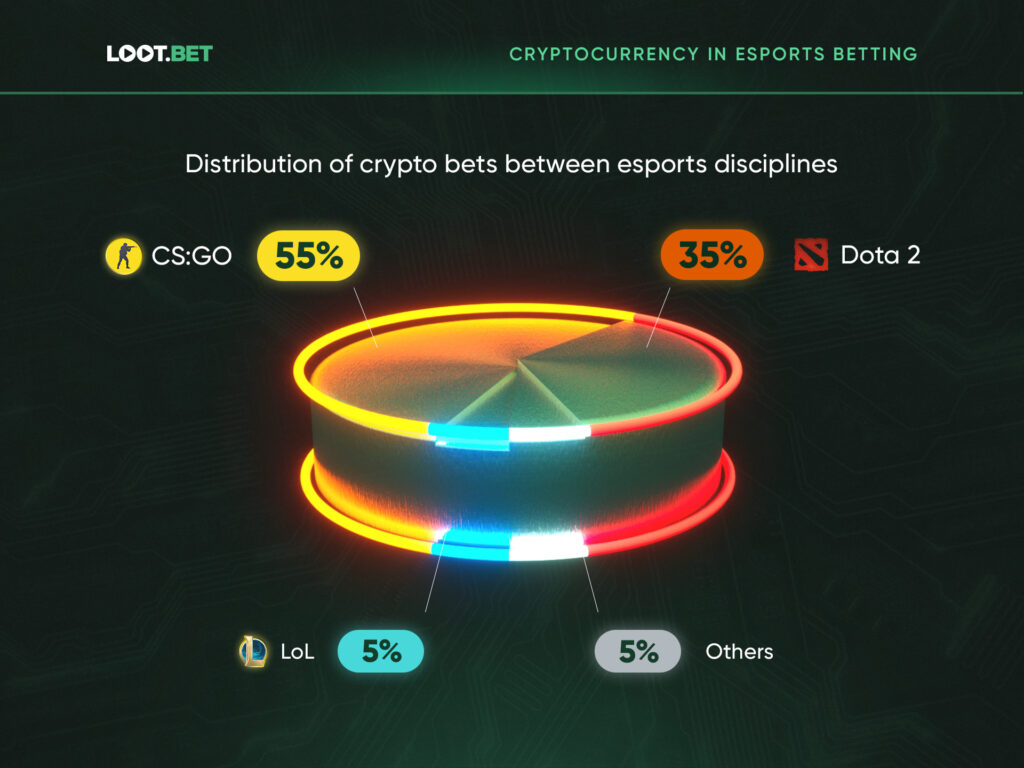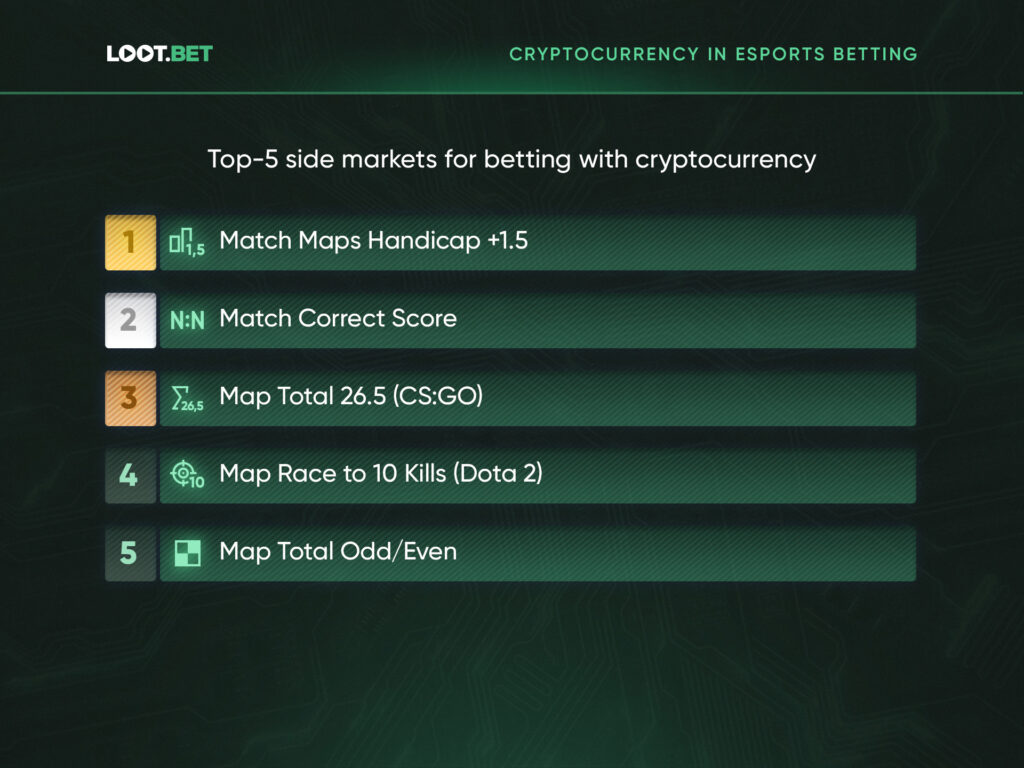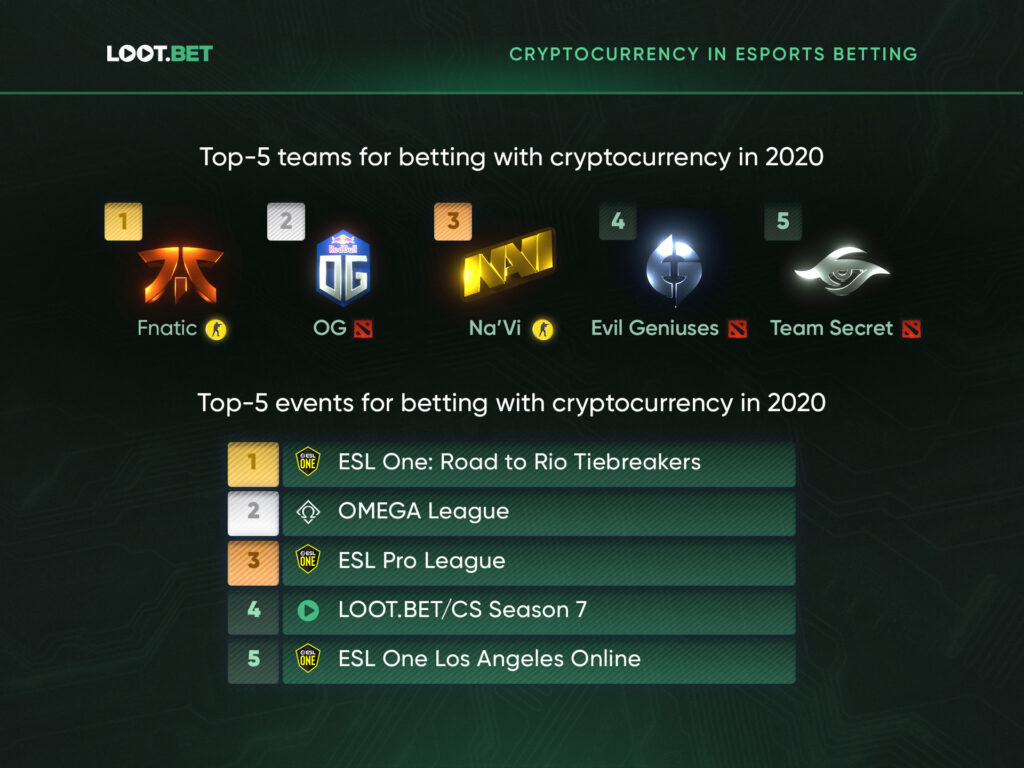 ---
About LOOT.BET
LOOT.BET is a leading dedicated esports betting platform, established in 2016 and operated by Livestream Ltd, headquartered in Nicosia, Cyprus. The bookmaker is well-known not only for the services it provides but also for its extensive sponsorship activity, being the official betting partner of events as the 2018 StarLadder StarSeries & i-League and Invitational and iBUYPOWER Masters IV tournaments and the title sponsor of LOOT.BET DOTA Summit 12, LOOT.BET/CS, LOOT.BET Winter Masters, and other professional esports events. LOOT.BET is a proud Anti-Corruption Supporter of the Esports Integrity Commission, helping it fight match-fixing and other fraud in esports.