X-Bet.co Rampage Series #6 is an online tournament from esports bookmaker X-Bet.co. This time it is organized for South America region and will be held from December 9th – 15th, 2019.
Tournament prizepool is 5000 EURO and the breakdown of it you can see below:
1st place: 3500 Euro
2nd place: 1000 Euro
3rd– 4th place: 500 Euro
Format for the tournament is next: six direct invites, one Peru qualifier, one Brazil qualifier. Group stage will have two Bo3 of four teams each. Top two teams from each group will go to playoffs and bottom two teams will be eliminated. In playoffs teams will play in a double elimination bracket with Bo3 matches and Bo5 Grand finals.
Breakdown of teams with direct invites you can find below: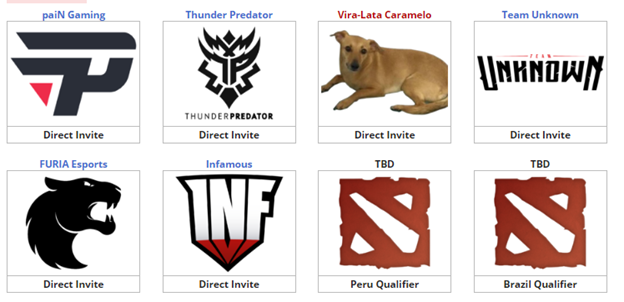 Visit the official website to learn more: click here!
"South America absolute protagonist with X-Bet.co and Rampage Series # 6 from 9 to 15 December 2019! Where else will you see a team with a dog as a logo? "