The Betting Coach's analysis of iGaming websites continues, in the company of one of the industry leaders for the international affiliation market.
On this occasion was interviewed:
Paolo Strano and Leadstar Media who recently launched a new comparison website – Mondositiscommesse.it – ​​aimed at the Italian gaming market.
Note that Italy has the second biggest gambling industry in Europe and for many gaming companies entering this market represents an important milestone.
With a complex and selective regulatory system, the country has recently introduced drastic measures to combat gambling. Specifically, all forms of advertising have been banned.
Political decisions have penalized companies that operate with an affiliate business model, which has meant that many businesses have had to reinvent themselves and find new solutions to keep their products active.
To better understand the new developments in Italy, we interviewed Paolo Strano who, along with his team at Leadstar Media, has launched a new website at Mondositiscommesse.it.
Here is the interview made by The Betting Coach:
1 – Hi Paolo, nice to meet you! You have been with Leadstar Media for a couple of years, how is your path going in this international company and what is your role within the Italian market?
Hi, my pleasure! I started working here in 2018 and despite the short time I've had a few different areas of focus. When I first joined Leadstar I created our first Italian site, Bookmakerbonus.it. I was planning the structure, writing content and doing link building. In addition to that I also managed our Italian facebook group for betting tips – basically everything that concerned Italy was my responsibility back then. After a while I guess my background in sales shone through and I slowly started to transition into the current position I hold as an Account Manager.
In short, as the Account Manager I'm responsible for our partners in all markets. Everything from finding new partners to work with to making deals and creating reports for the C-level management team in order to maximize profits for ourselves as well as for our partners.
However, I'm still very much involved in our Italian market activities together with my colleague and I make sure that our products follow the planned strategy.
---
2 – Mondositiscommesse.it is a new Leadstar Media website that compares iGaming operators on the Italian peninsula. It was born out of the success previously achieved by Bookmakerbonus.it. Tell us about these two websites
Let's start with Bookmakerbonus.it as it was our first step into the Italian market. As the name suggests, we focus mostly on comparing bonus offers and promotions for different types of players and events. If you're looking for a bonus or promotion – whether it's for a specific sport, league, payment method or even casino – then we've got you covered. That's the main purpose of the site, but we also compare different betting sites based on other metrics.
As you mentioned, we had a lot of success in the Italian market with our first product which was mostly focused on bonus keywords. However, we saw potential with searches related to "siti scommesse" which we didn't fully cover. So Mondositiscommesse is basically the opposite site. The main focus of it is to compare betting sites, and keywords related to siti scommesse. Of course, just as for Bookmakerbonus, there's also a lot of bonuses to be found on the site.
In short I'd categorize Bookmakerbonus.it as a "Bonus comparison" product and Mondositiscommesse.it as a "Bookmaker comparison" product.
---
3 – Statistical sources reveal that Italy is among the largest and most interesting iGaming markets in Europe. What are the main habits of the players in the territory?
For some time now we have seen an increase in online betting rather than visiting the traditional brick and mortar shops. Even though this fact clearly has been accelerated by the current pandemic, it was a pattern we noticed before that. This should come as no surprise because we all are getting more reliant on technology and want to carry out activities on our own terms.
Generally speaking this is the main habit that we've seen changing, then there's micro habits within that, such as using your mobile rather than desktop to bet.
---
4 – For some years in Italy, drastic measures have been introduced to combat gambling. Among these, the ban of advertising games. How did this ban affect the work of Mondositiscommesse.it?
Our business model is simple, we rank on top positions in search engines for what we consider high value keywords. This means whenever someone searches for these things, our site shows up. The people that search have the intention to find a bookmaker and we provide that service. Banning advertising doesn't stop people from actively searching on Google, there's still a demand for our products whether or not betting companies can advertise on TV. Of course, advertising drives search behaviour in some sense, but I can't say that we have been negatively affected by this.
---
5- Covid19 has changed the habits of players, bringing the gaming market from retail to online. How was the lockdown for your website?
As previously mentioned, we have seen this going on for a while now, even before the Covid-19 pandemic. However it has sped up during this time, and we have seen a big boost in traffic. But we are in it for the long run and we are positive that this change would have happened sooner rather than later anyways. And if I had to choose, I'd rather we didn't have a pandemic.
---
6- The affiliation market in Italy and the future of Mondositiscommesse.it, how is the sector evolving and what innovations will Leadstar Media propose in the coming months?
The gambling sector is ever-changing, whether it's new regulations or customer behaviour. But one thing is for certain, it's growing. The shift to online is a big one in Italy, where we are well positioned to capitalize on it. We won't make any drastic changes in the short term, Leadstar has a clear strategy and good understanding of what works and doesn't. So we'll continue with that going forward. Obviously we always stay updated on matters concerning regulations and SEO, and can quickly adapt if needed.
---
ABOUT MONDOSITISCOMMESSE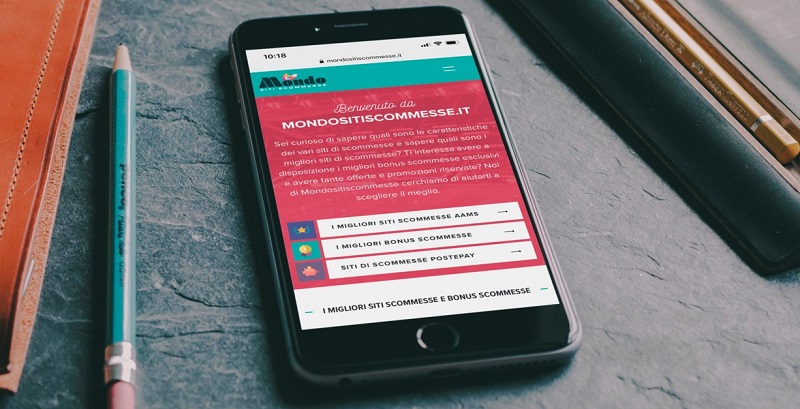 Mondositiscommesse.it is an Italian guide that helps punters to find the best betting sites along with their bonuses and exclusive offers.
On Mondositiscommesse you will find reviews of the best bookmakers with ADM licenses – betting sites that can legally operate in Italy. The website focuses on the betting side of online gambling but also features reviews and bonus information for online casinos and poker sites.
Mondositiscommesse has an editorial team made up of young people who are passionate about sports and gaming, who are making their work their passion.
---
ABOUT LEADSTAR MEDIA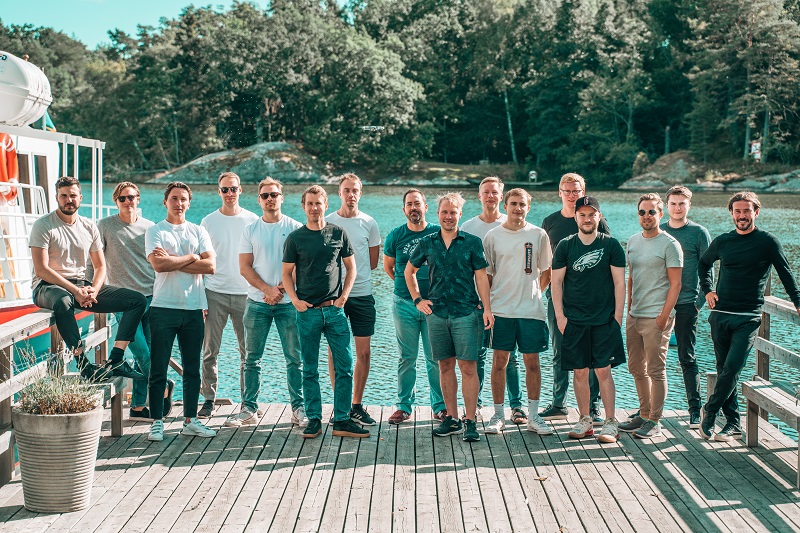 Leadstar Media is an online lead generation company for the iGaming market. They focus on sending high quality leads to iGaming operators.
It is a company that believes in smart choices and they have created some of the best product comparison sites dedicated to iGaming, and in particular, sports betting.
Leadstar Media loves online entrepreneurship and their motivation is to create better and better products and services every day.
The company also operates several websites and multimedia communities within the sports and sports betting sectors in collaboration with some of the industry's most passionate players.