Mason Kelliher is a communications expert and he is part of Leadstar Media's "big family".
Mason is one of the content writers at mybettingsites.com, an interesting comparison website – for gambling bonuses – with a presence in many geographies including Australia.
The Betting Coach decided to interview him to better understand how mybettingsites.com works and how the iGaming market in Australia is currently structured.
Offering and promoting gambling in this territory is not easy!
In Australia, there are many laws and restrictions that regulate every form of gambling, in particular the Corporations Act 2001 established that:
To be conducted legally, gaming operators must obtain an Australian financial services license. These products are regulated by a different regulatory regime than gambling products; however, under certain circumstances, a sports betting license can also be obtained.
In general, all games with cash prizes, both online and offline, must be authorized by specific licenses and also in terms of advertising there are very restrictive procedures.
"Corporations Act 2001 in the beginning banned all forms of gambling but later, over the years, some points have changed and permits and authorizations have been introduced. "
Let's find out more from Mason Kelliher, the Leadstar Media expert who for several years has been dealing with comparing the best licensed gaming websites in the area.
Here is our exclusive interview: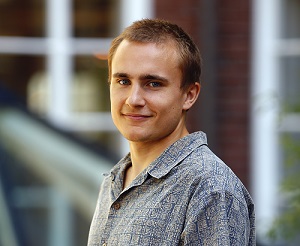 – Hi Mason, nice to meet you! For those who don't know you, who are you, what qualifications do you have and what is your experience in the Australian gaming market?
Hey! It's great to be chatting with you.
I am a dual citizen of Australia and New Zealand.
Growing up "down under" is probably my most important qualification when it comes to the work that I do now.
Sports and sports betting in Australia is a huge part of the culture so you learn a lot by being immersed in it every day.
Like many Aussies, I have been betting for years so this was an important introduction into the world of sports betting for me.
I also studied communication at university and I use the skills that I learned from that experience every day when communicating with the users on our website and reviewing online bookmakers on mybettingsites.com
---
– You love communication and creative writing! How much do these passions help you in your current job for Leadstar Media?
The passion to create engaging, helpful content is key to the work that I do for Leadstar Media.
It's one thing to have knowledge of an industry like the betting industry but it's another thing to share these insights with a diverse audience of punters.
My education has helped me to write in a way that is easy to understand and that is fun to read. I like to use humor too as it is a big part of the culture in Australia.
At the end of the day, you can only help users if they like you and if they trust you so creating a good rapport with our visitors is one of my primary goals.
Of course, there are many technical aspects to the work that I do so having a good understanding of how Search Engine Optimization (SEO) works is also very important.
---
– Are you a gambler? What are the most popular sports in Australia?
Of course! It would be hard to do the work that I do without also having a deep understanding of how betting works.
I grew up playing soccer (football) so that's the sport that I like to bet on the most however, cricket, rugby and footy (Australian Rules Football), are all sports that are popular in Australia and that I often find myself betting on as well.
---
– mybettingsites.com/au/ was created with the aim of offering timely and reliable guidance to its users, to help them carefully find the best legal betting websites in Australia.
Tell us what it is!

That's a pretty good summary but yes, basically mybettingsites.com/au was built to provide a comprehensive, reliable overview of Australia's best betting sites and how to use them.
We write reviews of all of Australia's top bookmakers and also create pages to help users find the betting sites that they're looking for. This includes legal betting sites, new betting sites, international betting sites, small betting sites and
even betting sites that accept PayPal.
We utilize lists to rank the top bookmakers and also include quotes from me and other members of our team to give our visitors
an honest overview of why we recommend certain betting websites and what they should expect from each of them.
---
– Gambling promotion in the territory is not easy, there are many requirements that must be observed! How does your website operate and what are the major measures that need to be observed?
First of all, we only list online bookmakers that have Australian licences.
All sports betting operators in Australia must have a licence to legally offer their services to Aussies and by only listing legal operators we avoid any complications that would arise from promoting unlicensed bookies.
The other key piece of legislation we need to be aware of is the ban on advertising inducements, such as bonuses or promotions, to users who do not yet have accounts.
This means that we cannot mention any specific offers that betting websites might have.
We work with our partners to make sure that we fulfill these requirements but there is also a certain level of 'smartness' that comes with the job.
For example, we want to be able to tell our users what a free bet is, in case they are offered one, however we always make sure that we do not tell them which bookmakers have this kind of offer.
---
– Speaking of authorized gaming websites, which are the best known brands?
The biggest betting operators in Australia are the local TABs and the betting websites Sportsbet, Ladbrokes and Bet365. Most Australians, whether they bet or not, know these brands and trust them. However, Australia also has plenty of smaller, independent betting agencies like PlayUp, PointsBet and Draftstars that are growing very quickly. Other international brands like Betfair and Unibet are also active in Australia and are fairly popular.
---
– mybettingsites.com and the future! What will we see in the coming months? Do you have any news for us?
The mybettingsites.com brand covers Australia and New Zealand as well as markets like India, the UK and Nigeria. One of the most recent pieces of news we have is our recent launch of My Betting Sites South Africa and My Betting Sites Ghana.
As for the Australian product, which I am responsible for, the site is still only a few months old and we are looking to grow the website and create more pages, articles, reviews and guides for our Australian users.
We have the ambitious, yet realistic, goal of becoming the top betting comparison website in Australia so with some more hard work, time and creative content creation we expect to get there!
---
ABOUT LEADSTAR MEDIA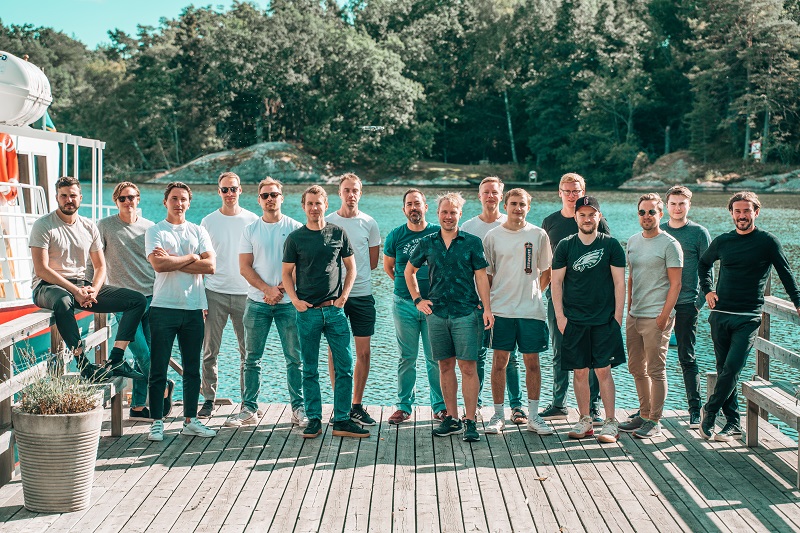 Leadstar Media is an online lead generation company for the iGaming market. They focus on sending high quality leads to iGaming operators.
It is a company that believes in smart choices and they have created some of the best product comparison sites dedicated to iGaming, and in particular, sports betting.
Leadstar Media loves online entrepreneurship and their motivation is to create better and better products and services every day.
The company also operates several websites and multimedia communities within the sports and sports betting sectors in collaboration with some of the industry's most passionate players.