LVP and Twitch join forces to launch the VALORANT Genesis Cups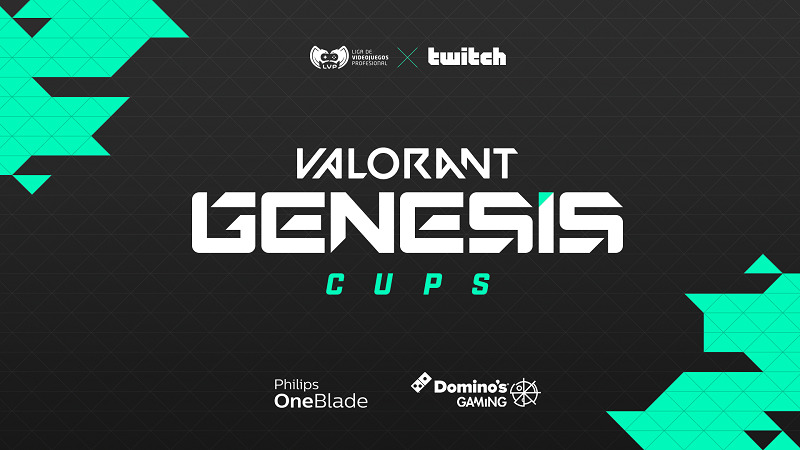 The tournaments, with support from Riot Games, will take place between October and December and will be made up of eight teams featuring the stars of the future
Philips OneBlade and Domino's will sponsor a competition to seek out VALORANT talent in Spain
LVP (MEDIAPRO Group) and Twitch launch the Genesis Cups, a set of five VALORANT tournaments which, with support from Riot Games, give Spanish teams and players the opportunity to make a name for themselves within the shooter community.
The Genesis Cups will take place entirely 'online' between the months of October and December and will consist of five independent tournaments, made up of eight teams, of which six will be invited by the organization and two will earn their place via ArenaGG, LVP's competition platform open to everyone. The prize pool for the Genesis Cups is €20,000.
Genesis Cups is a new step in LVP's firm commitment to developing the VALORANT community. LVP produced King of the Beta competition organized by LVP commentator Ulises Prieto which sought to find the best team of the game's beta version. Subsequently, he also completed the VALORANT All-Star FPS, in which he brought together the top specialists from several famous shooter games. Finally, the company was at the forefront of the Spanish-language broadcast of the Ignition Series that took place between September 11 – 13, and which registered spectacular audience figures: more than 559,000 viewers and a peak of 24,313 concurrent viewers.
Now, the company bolsters its commitment with the launch of its own competition, also with the support of Riot Games. "Our relationship with VALORANT has been remarkably close since the beta version, so Genesis Cups continues to develop a process that began several months ago. In this case, we understand that it is an even a greater breakthrough because it establishes the context to find the best players, the best teams and, ultimately, the VALORANT stars who will shine in the near future ", explains Jordi Soler, CEO of LVP.
The new VALORANT competition, scheduled to get underway with the first qualifier on October 3 can be followed on Twitch from October 7, is sponsored by Philips OneBlade and Domino's. The event will represent Domino's first experience as a sponsor of an LVP competition, while Philips OneBlade is already present in the League of Legends Superliga Orange and CS: GO's Orange Unity League.