The third CS:GO tournament organized by an online betting platform, Cyber.Bet, starts on October 26 and will be bringing us bright and thrilling moments until November 29.
The hosts of the event promise that the championship will be much more interesting than the previous ones. Prize fund is larger, the stakes are higher, and the participants are more motivated.
So, let's get ready for a striking scene!
Having started in mid-October, quals are going on at full speed. They will determine and bring us the names of two participants to join in with the group of fourteen invited contestants.
Event will begin with group matches and will end with play-offs and sixteen teams will compete with each other, passing through four rounds in Swiss System format.
The eight best partakers will be moved forward to the final stage; the bottom ones will be eliminated. and group stage winners will encounter four invited teams in the play-offs to contest the champion title. The final stage will feature a Single Elimination tournament with all matches in the bo3 format.
Finally, the prize fund will be allocated as follows:
1st place: $9,000
2nd place: $4,500
3rd-4th places: $1,750
5th-8th places: $750
Various notable esports teams from all over Europe will attend this event. Some of them will participate in Cyber.Bet tournament not for the first time. Say, Spanish Movistar Riders took the second position in Cyber.Bet Cup, and now, they are here again to fight for the first place!
Natus Vincere Junior, the participant of the first Cyber.Bet CS:GO Cup, will come again to prove that they deserve a winning place.
Among others, it is worth mentioning SJ Gaming, AGF, and Endpoint. They are strong competitors, demonstrating good results and manifesting a desire to be at the top of the list.
It is safe to assume that sAw is a heavily favored team, especially taking into account their strong performance in DreamHack Closed Qualifiers.
When it comes to Nexus, Singularity, and Navi Junior, it's hard to say something for sure. We don't often see them and don't have enough stats to draw on.
Cyber Legacy and Hard Legion can be rated as outsiders. Hard Legion has just introduced two new players, and Cyber Legacy has produced poor results in the last month.
Generally speaking, the participants are equally matched; the battle is anticipated to be tough.
In such a case, Total Map and Total Round bets will make much sense. Focusing on drafts at the beginning of the game wouldn't go amiss as well. Also, the team's win rate is a crucial thing to consider. Bearing this in mind will help you make the right choice!
---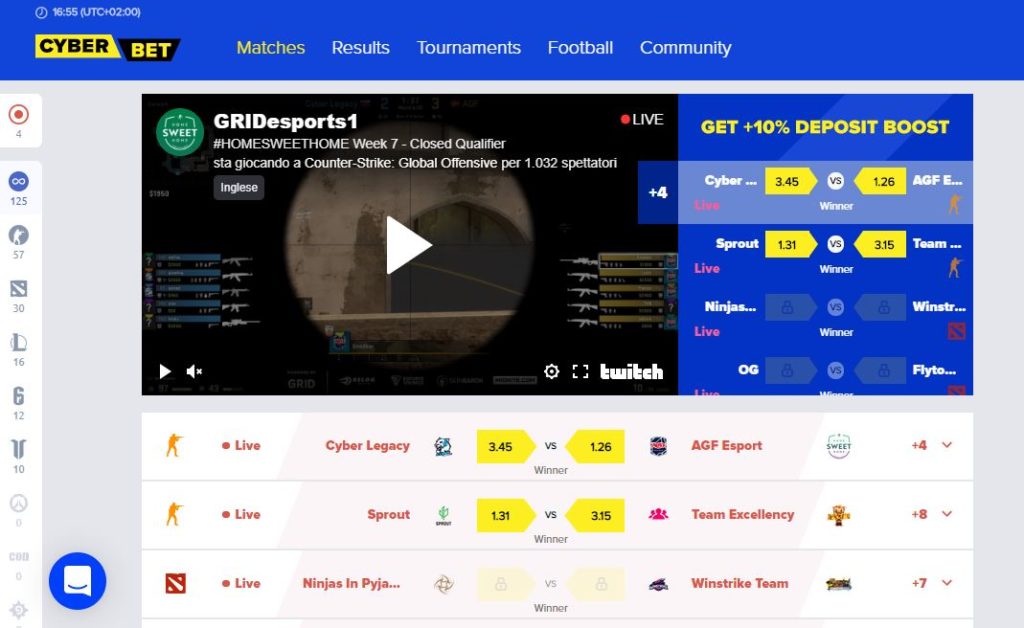 owned by Ice Gaming N.V, is a bookmaker authorized and regulated by the Curacao government, license # 8048 / JAZ2019-062. It is a global company specialized in betting with only interest: the eSport market. The bookmaker's website is structured so as to facilitate navigation even by users who access it for the first time.
Customer support is available 24 hours a day, 7 days a week, 365 days a year and each user can be served in different languages
Cyber ​​Bet Sportbook is represented by the most popular eSports disciplines with the widest range of markets and streaming events
Depositing and withdrawing on Cyber Bet is quick and easy, through several payment providers, more traditional to more technological ones.
A large number of welcome bonuses and promotions await all new users!
VISIT THE OFFICIAL WEBSITE FOR ALL DETAILS: CLICK HERE